Taking responsible travel locally in Papua New Guinea
16 March, 2023: When it comes to looking after the people and places they visit, no one does it better in the Pacific than South Sea Horizons. 
Papua New Guinean-owned and operated, South Sea Horizons (SSH) was established in 2007 and to this day, continues to offer authentic Papua New Guinean experiences and insight into areas only the true locals know. 
True locals like Alan Manning, the co-founder of SSH and founder of the Firedance Festival and Lark Force Wilderness Track. Alan has an unrivalled affinity and relationship with the cultures of the Papua New Guinea Highlands, Islands and famous Kokoda Track. He hails from a Baii Village in East New Britain and is proud to have been initiated within the Tolai men's society.  
Alan was educated in Australia and played professional rugby for the NSW Waratahs affording him an excellent empathy and understanding of PNG/ Australian shared values. These strong ties to the indigenous community allied with an understanding of both the Papua New Guinean and Australian cultures means guest travelling with SSH will be looked after by the best. 
"Papua New Guinea is renowned for its diverse cultures and subcultures. Each one of these cultures comes with its very own cultural boundaries, intricacies and unique stories," Alan said. 
"This is what makes PNG so authentic and appealing to visit. It truly is one of the last cultural frontiers of the world. It is essential as a tourism guide and tour operator to respect these cultural environments as ultimately, we are responsible for your safety. Still, more importantly, we are responsible for the preservation of the tribes, clans and cultures we visit." 
Practising responsible tourism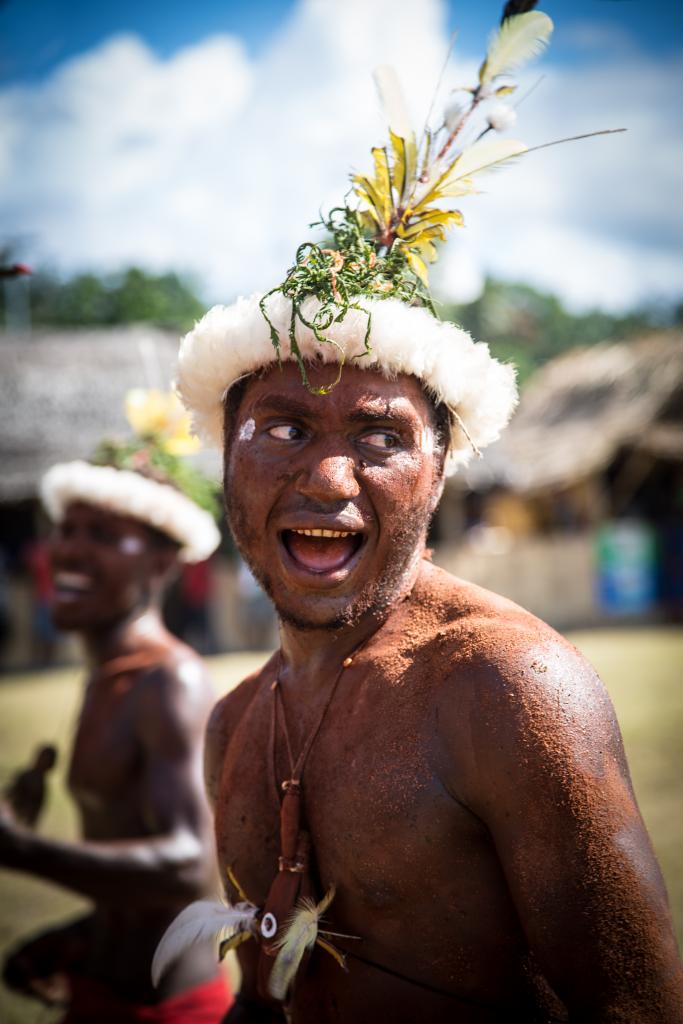 South Sea Horizons places a strong emphasis on conducting low-impact tours that are mindful of the environment we travel through. The main aim is to assist the local communities visited to develop tourism products of their own that are sustainable and easily managed by that community. This in turn builds on a commitment to provide jobs as an equal opportunity employer including management, guides, porters, historians and cooks. 
The management team all the way down to the ground operations are local Papua New Guineans, proud to be a part of the company and showcase the country they love. Saii Faole, Brigade Hill Mission Tours and Kokoda Track Partner, has worked with South Sea Horizons since the very first tour in 2006. 
Saii established this landowner company in 2008 in close association with local leaders from a cluster of villages along the Kokoda Track. An experienced campaigner along the track who has been trekking with clients for over 15 years, Saii's vision was to ensure that benefits from his tourism venture went directly to his people along the track. As a local landowner from Menari village and the son of Faole Bokoi, the last Fuzzy Wuzzy Angel to pass away, this vision is core to Saii. 
"I have been walking for the Kokoda for over 30 years now. I started as a young man. I have seen good operators, and I have seen some operators who still operate today, who only are interested in making money for themselves off the backs of our people," Saii explained. 
"Alan Manning and South Sea Horizons have designed a structure that empowers us. We the people own this operation, and when you walk the track, you will see all the projects this company has delivered from the revenue." 
"We have built 6 classrooms, a school library, churches, paid for school teachers' salaries, school fees for over 200 children and many other projects. These are all projects we can complete because of our operations. When you walk with us you are putting back directly back into the futures of our people," Saii added. 
Life-changing experiences for all 
While travellers with SSH will experience anything from the Kokoda Track to unique Papua New Guinea Cultural Tours in Goroka and Rabaul, the life-changing moments are not only reserved for them.  
SSH tours are also life-changing for those local people that come into contact with the visitors. With an aim of assisting local communities through developed tourism products that are sustainable and contribute back to the local community, SSH has managed to find that perfect balance between changing the lives of everyone involved. 
The personal approach and authentic bonds formed by the guests, SSH team and locals they meet are what makes the journey more special. It is not just a tour to take pictures and go home and tell your friends about it. It is a journey that will leave everlasting memories. 
After trekking the Kokoda Track, Hayden from NSW, Australia, said "I used my 30th as a solid reason to be able to experience the Kokoda trek. This was an opportunity to understand what Australian soldiers and PNG people endured during WWII. I travelled with my wife and best mate and went on the track with South Sea Horizon. Our guides were sensational and were extremely friendly and had great knowledge of the history of the track. A great experience." 
culture of papua new guinea, Do Kokoda, Firedance Festival, Fuzzy Wuzzy Angel, Getting to PNG, Goroka Show, Kokoda Challenge, Papua New Guinea Cultural Tours, Papua New Guinea Culture, Papua New Guinea Firedance, Responsible tourism, Travel Papua New Guinea,